What do you want from your business?
More profit? More free time? A more effective team?
Business Coaching with ActionCOACH Leicester can help you grow your business. 
ActionCOACH has served thousands of businesses and their owners around the world and in every category imaginable. The business owners we coach benefit from our network of global coaches showing them how to get more time, better teams in their companies and more money on their bottom-line.
Free 30-minute Business Health Check
Have you analysed your business on how it is performing?
More often than not, Business Owners get caught up in the day-to-day running of businesses that they run out of time to focus on the business growth.
Book a complimentary coaching session with ActionCOACH Leicester and gain clarity in your business.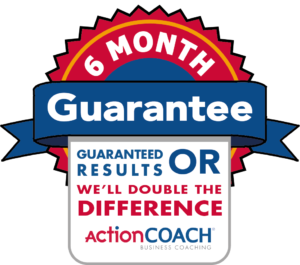 Want to grow your business?
Running your own business is often a challenging, unpredictable endeavour, and many business owners take on this challenge without fully understanding how to turn their business into something that truly works. The moment you commit to investing in coaching you'll be learning our 6 steps to business success.
Watch the video below and view our case studies to hear real business owners discussing how ActionCOACH have helped them work less hours, create more profit and improve team performance.
Get In Touch
How Can We Help You?
Send a message
Contact info